Constanta is a beach town on the Black Sea with an amazing 13km long beachfront. It is a vibrant place that comes alive in the summer months. It is close to the major beach resort of Mamaia, and a dozen other smaller resorts. It is a great holiday destination that rivals most of the well-known European sun spots such as Ibiza.
On this page
On this page you will find the following information on Constanta, Romania
Overview of Constanta, Romania
Constanta is positioned in the Dobrogea region, which is located in the south-east of Romania.
Around the city is an important metropolitan area which makes Constanta the third largest city in Romania, after Bucharest and Cluj-Napoca.
The metropolitan stretch is formed by 13 other cities:
Agigea
Corbu
Cumpana
Lumina
Mihail Kogalniceanu
Murfatlar
Navodari
Ovidiu
Poarta Alba
Techirghiol
Tuzla
Valu lui Traian
Constanta is set on the Black Sea coast and has 13km long beach.
I was born in Constanta, Romania and it is where I grew up and spent all of my childhood as well. This means Constanta holds a lot of beautiful memories for me — since I spent a large part of my life there.
It's a wonderful place to visit especially in the summer, as it has the Black Sea with its beautiful beach resorts. One of the most widely known beach resorts in Constanta is Mamaia, located in the north edge of the town. In my opinion this is the best beach resort in Romania – especially if you are young and looking for some fun.
Mamaia is an administrative district of Constanta and it's the most modern resort on the Romanian coast. It is sunny all day due to it's 7km long beach which faces east.
I think my favorite thing about Constanta is the sea with its lovely beaches. I love how full of life it is in the summer when tourists from all over Romania and abroad come to enjoy its beauty.
Climate & Weather
Constanta is particular warm with 4 distinct seasons during the year.
Summer
My favorite season is summer, when the weather is perfect for enjoying outside activities, going to the beach and taking advantage of everything the city has to offer.
Summer starts in late May and it lasts until September though the highest temperatures are in July (the month in which my B-day is) and August when there are average temperatures of 25 °C.
Autumn
Autumn starts gradually with warm and sunny days giving people time to accept the ending of summer.
It happened sometimes for September to be as warm and nice as June making rain a surprise when it finally occurred.
So it is best to carry an umbrella in September.
From personal experience, it could rain quite a lot in this month.
Winter
The winter does not bring plenty of snow though it is pretty windy and the average temperatures in December are 0 °C – 1 °C.
Compared to other regions in Romania, Constanta has usually a mild type of winter.
Though the climate changes that lately started to affect all our planet, transformed Constanta`s winters into harsher ones.
In the last 2 years (2011 and 2012) winter brought to Constanta (and not only as it affected all Romania) a lot of snow and cold, even freezing the Sea.
Spring
When spring arrives it is a delight as everyone is anxious for the weather to get warmer and warmer.
March is the month that usually brings spring.
The first flowers shyly appear, such as teardrops, at the surface through the melting snow.
The average temperatures in March are 8 °C.
Getting to Constanta
By air
26 km (15 miles) from Constanta is the Mihail Kogalniceanu International Airport.
Address: Str. Tudor Vladimirescu 4
Tel: (241) 255.100 or 255.762
Web: www.mk-airport.ro
This is the main airport for Dobrogea — the region where Constanta is located — and it offers access to the Constanta County and to all of the Black Sea Romanian Resorts.
This airport it`s not as big as the main international airport in Bucharest.
By train
Constanta Train Station
Address: Blvd. Ferdinand 45
Tel: (241) 614.960
When it comes to traveling by train, there are no reasons to worry as daily routes cover the connections to all the major cities in Romania.
Between Constanta and Bucharest there is a daily Intercity (Express) service and the journey between these them is approximately 4 hours.
In the summer time there are quite a few daily trains every half-hour that connect Constanta to all the Black Sea resorts.
For checking the latest train schedules and their routes, you can visit the Romanian Railways website
For booking train tickets up to 24 hours in advance you can use SNCFR's Advance Booking Office
Address: Str. Vasile Carnache 4, Constanta
Tel: (241) 614.960
Open: Monday – Friday: 7:30am – 7:00pm;
Saturday 8:00am -12:00pm;
Closed on Sunday
Though tickets for same-day travel can only be purchased at the station.
By car

If you are traveling from Bucharest to Constanta, the, most popular and recommended route would be The Sun Motorway (as it is called) or also known as A2 motorway.
The distance between Bucharest and Constanta on this motorway is 202 km. This is a new highway that opened in November 2012 cutting journey times in Romania.
By boat
Constanta`s Harbour is the finishing point for voyage ships and private boats via the Bosphorus Strait or the Danube River.
Getting around Constanta
There are several options of transport in Constanta:
By bus & Trolley Bus
Tickets can be purchased at cubicles displaying the RATC logo found in the stations.
The price of a ticket is about £0.69.
Make sure you stamp your ticket when you board.
Taxi
When it comes to choosing a taxi, it is better knowing which company is trust worthy.
This way you will avoid any independent cab driver that might not go by the legal rules and overcharge you.
Here are some well-known trustful companies:
Mondial – (241) 693.333
Romaris – (241) 690.000
Sageata – (241) 638.000
Mihai – (241) 516.000
Maxi Taxi
Maxi Taxi are mini-buses that are covering all the area of Constanta.
In the summer some of the mini buses go to Mamaia resort as well.
Constanta City Tour
This is another way of transportation but is mainly destined for tourists as the buses assigned have a particular route through Constanta.
Buses that make the tour of Constanta are available only during the summer season.
Tickets for Constanta City Tour can only be purchased on boarding and the cost is about £ 0.79.
Landmarks
Because of its rich heritage that includes Greek, Turkish and Roman influences, Constanta has ancient ruins and historic landmarks such as:
The House with Lions
The Casino
Ovidiu`s Square
The Roman Mosaics
The Archaeology Park
The Great Mahmudiye Mosque
The Genoese Lighthouse
Other tourist attractions include:
The Fantasio Theatre
Holiday Village
Natural Science Museum
Aqua Magic Park
Constanta has a beach called Modern which is only 5 minutes away from the center.
Though for a richer experience on Constanta`s beaches the best way is heading to the resorts along the Black Sea coast.
In my opinion here are the best Romanian resorts that are stretched along the Black Sea coast:
Constanta's Harbour
Constanta has the largest port in the Black Sea and the fourth most important in Europe spread over an area of 3182 ha (land & water).
Each day more than 200 ships are in the port loading and unloading goods or waiting to be operated.
The strongest feature of Constanta's Harbour is the connection that it has with the Danube river made through the Danube – Black Sea Canal.
Tourist Accommodation in Constanta
You won't have trouble in finding a hotel in Constanta or its closest resort, Mamaia.
Being a popular tourist resort means there is a wide range of options when it comes to accommodation.
Hostels and hotels are spread throughout Constanta and along Mamaia resort as well.
Depending on your preferences, there are affordable and luxury hotels from which to choose.
3* hotels can be found, starting from £15 to £50 /per night
4* hotels are from £40 to £70/per night
5* range from £60 to £255/per night
Most hotels have their own parking space and of course internet access or wi-fi.
The staff will  speak English, as this is a very well-known language among people from Romania, especially employees of hostels and hotels.
Shopping in Constanta
There are many locations in Constanta where you can shop for all sorts of things: starting with food to clothing and accessories.
There is a wide diversity and though a few years back, the center of Constanta was the most frequented for shopping, nowadays there are a couple of shopping centers in other areas.
So if you want to enjoy a nice shopping spree, here are a couple of places that I would recommend:
These places are well known in Constanta for their varied range of options when it comes to nice clothing items, jewellery and accessories.
Another place where you can shop for lovely and cute things is Mamaia resort, but only during the summer.
If you like to enjoy a nice long walk along Mamaia Resort, you will be surprised of how many shops and kiosks you will find packed with all types of stuff.
History of Constanta
Constanta was first founded under the name of Tomis following the Greek colonisation of Pontus Euxinus by Greek colonists from Miletus in VII-V century BC.
That makes Constanta the oldest town in Romania. The city`s past was revealed by documents dating from 657 BC.
In that time a Greek colony was occupying Tomis, known today as Constanta.
Back then there were frequent battles for conquering one piece of land.
So the settlement was conquered by the Romans in 71 BC and renamed Constantiana after the sister of Constantine the Great.
During the 13th century, Italian merchants from Genoa took over The Great Sea (as The Black Sea was called then) and actually helped develop the city.
Those circumstances didn't last much though, as subsequently, the Ottoman Empire occupied Constanta. During their sovereignty reached decay, as it became a simple fishing village inhabited by Greeks and Tatars breeders of horses and sheep.
This land`s location regained its city status and high importance, after Cernavoda-Constanta Railway was built in 1865 along with the Port which facilitated the Romanian grain exports.
Only after the War of Independence (1877-1878) Dobrogea region became part of Romania`s Kingdom and remained that way until nowadays, increasing its role constantly, as part of the country.
Did you enjoy this article?
If you found this article useful please take a moment to tweet, like, or share this article by using the buttons at the top or bottom. I'd really appreciate it.
Also, if you are feeling extra generous please leave some encouraging feedback in the comments section at the bottom of the page. I love getting feedback from visitors. It will encourage me to write more natural treatments that are cheap and effective!
Thanks for taking the time to read my website and I hope to see you here again soon!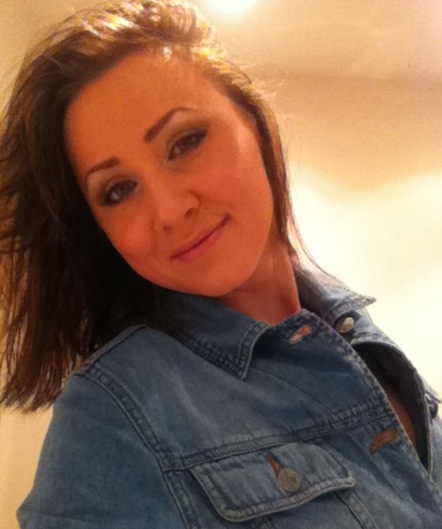 Georgiana Craighead is Romanian and has travelled extensively throughout the country. Originally from Constanta she has also lived and studied in Bucharest.  As a proud Romanian she is keen to show off the beauty of her country – from the beach resorts to the mountains. But there is more to Romania than that. She is also keen to explain the culture, food, and more so that readers have a better understanding od what this stunning country has too offer.