Bucharest is the vibrant capital of Romania. It has all of the attractions you'd expect in a modern city such as shops, restaurants, pubs, and clubs with a cool urban vibe. Attractive, alive, and never dull Bucharest is worth visiting.
On this page
On this page you will find the following information on Bucharest, Romania
Overview of Bucharest, Romania
Bucharest, the capital of Romania, is vibrant  – both day and night – with many attractions for people all ages.
I used to like going to Bucharest due to the cool urban lifestyle that it has. It has an amazing rhythm that seemed to draw me every time.
From shops with famous brands to interesting pubs with live music – Bucharest has it all.
It's easy to make new friends, or enjoy clubs in which people know how to have fun until dawn. These were the kind of places I liked going with my friends.
However, it doesn't end there. There are restaurants whose menu's will satisfy even the most demanding tastes.
Bucharest, always active and alive, never boring, turned into an addiction that made me return and taste from the city life it had to offer again and again.

Bucharest has changed a lot. The fall of communism not only influenced the political structure of Romania, but also the appearance of it's capital.
Bucharest is still on a journey of transition, as a result of its transformation from the communist regime into a liberal democratic one. The impact of change is not just upon Bucharest but throughout Romania.
Today, Bucharest is the linchpin of Romania with the administration, and high density cultural institutions that you would expect of a modern European capital.
Bucharest, Romania is worth exploring because it has so much to offer.
Climate and weather in Bucharest, Romania
Bucharest, like most of Romania, has a temperate-continental climate with hot summers and cold winters. The average high daily temperature in summer is about 29°C and in winter about 2°C.
During the summer it can get really hot (40°C) and really cold during the winter (-20°C), even though temperatures below -12 °C are really rare.
Though I can tell you that these low temperatures don't  make you feel that cold due to the lack of moisture in the air. In fact, other countries with far milder winters but with more humidity feel far colder.
I think that the best times to visit Bucharest are
April to June
September to October
early December
Although it looks lovely throughout the winter holidays too.
Getting To Bucharest
Bucharest has reasonable connections with most European capitals and with the largest cities in Romania, but it can be difficult to find a direct flight to Bucharest from outside of Europe or the Middle East.
It is also reached by a large number of low-costs flights, mainly from destinations in Italy and Spain as well as from some major cities in Germany, France, the UK, Belgium, Hungary, Turkey, Austria, etc.
Scheduled flights, including those operated by low cost airlines, land at Henri Coanda International Airport, located in Otopeni (18 km of downtown).
Because of its location, Henri Coanda is often referred to as Otopeni on airline bookings.
Something else that`s worth mentioning is that in the airport, everything from shops, restaurants and cafes is extremely expensive (twice the amount of money than central Bucharest).
Also I would advise you to avoid exchanging money in the airport, the exchange rates are worse. Perhaps using a credit card at an ATM for immediate needs it's a better idea, if you find yourself in this situation.
Regarding the transport to the city from the airport, there are several options:
Getting Around Bucharest
Bucharest has one of the most extensive systems of public transport in Europe. Even though it can sometimes be confusing  and crowded. So there are plenty of options regarding transport in the city:
the subway
buses
trolleybuses
trams
and taxi
Safety Information
If you find yourself traveling with buses I suggest in using your common sense and keep your things in internal pockets, just to be 100% sure.
Or if you decide in taking a taxi, you might want to avoid the areas where is more likely for foreign tourists to frequent.
Places like "Gara de Nord" (The North Railway Station), because some of these taxis may be operated by con men waiting for an unsuspecting victim.
Sadly, these things happen and it`s better to be aware of it.
It`s essential to first inform yourself about which taxi companies are really well known and more trustworthy.
Read carefully the rates displayed on the door, and be informed about the fees before you think of going into a taxi.
If the taxi does not display these prices on the door it is best not to take it and find another that it's a big known company of taxi.
Try in avoiding independent cab drivers. So, be cautious and remember that you should insist the driver to start the meter, straightaway after you get in the taxi and pay the amount displayed on it.

I would strongly recommend avoiding to take a taxi from Bucharest "Henri Coanda" Airport, especially after dark.
The officially rate might seem ok but in the city is less amount of money/km), their purpose being to overcharge you.
If you really want to take a taxi, go to Departures Terminal and wait for a taxi that comes from the city center.
DO NOT accept offers from people near arrivals terminal who might ask you if you want a taxi or offer to carry your luggage.
Be very careful of unsolicited offers of help by passers by, even if they speak good English.
In particular if a stranger offers to accompany you to your hotel in a taxi to show you the way, decline immediately or if they try directing you to an official "government" taxi..  that cab might be driven by an accomplice; they then drive you to a particular location and demand high amounts of money by threatening you with violence if you don`t obey.
Another circumstance in which you should be careful, is when boarding or leaving trains.
Its best to keep an eye on your luggage and the best way of increasing your chances for safety is to request assistance dealing only with the conductor.
I think that a traveler should be always cautious, though the crime rate is low in Bucharest and violent attacks are very rare. You will see people out and about in most parts of the city at all hours.
If you need assistance, police officers are friendly and very well intentioned when it comes to helping tourists. Also the younger ones speak English, so you can easily communicate.
Road Safety
Like most modern capitals Bucharest has high volumes of traffic.
When it comes to crossing the street be careful at all times because there are drivers that do not obey traffic signals.
Do not assume that drivers will stop for you at red lights – especially at night when the streets are not as crowded and cars are traveling with high speed.
Bucharest Landmarks

Parliament Palace
Massive buildings from the faded time of communism can be seen throughout Bucharest. Many of them with a strong soviet style, an example being the huge buildings in which the Romanian government was held.
One building that is
worth mentioning here, is the building called the Palace of Parliament (that used to actually be formerly named "Casa Poporului" – People`s House).
According to the World Records Academy, it is:
the world`s largest civilian building
most expensive building
heaviest building
For you to get a better idea of it's size, it is the world`s second largest building after the US Pentagon.
This building was built in 1984 by Nicolae Ceausescu and has a massive 3100 rooms, covering over 330,000 sq m.
There are 30-45 minute tours every half hour which lead through the building`s vast collection of marble rooms and culminates in an magnificent impressive view from former Romanian dictator, Nicolae Ceausescu`s, balcony.
The marble and all the original decorations are 100% from Romania.
It is situated in the center of Bucharest (sector 5), on the place called Arsenal Hill about 20 minutes away from the center and 20 minutes from the North Station.
For Parliament Palace to be built, many monuments of exceptional historical and architectural value were unfortunately demolished by the Nicolae Ceausescu.
Nowadays, Bucharest is a blend of old and new, traditional and modern, East and West, this making its appearance an electric and different metropolis, giving originality and charm to the city.
Old center

There is a part of the city, its historical heart, that survived the demolishing of Nicolae Ceausescu.
The area is known as "Centrul vechi Bucuresti" (Old Bucharest).
It contains an assortment of middle 19th century buildings, ruins of the Wallachian princes` medieval court, churches, bank headquarters ,a few hotels, restaurants and shops and clubs.
The  narrow cobble stoned streets retain the names of the ancient citizens that resided on them.
The area was mostly renovated and is now a place of  for the young to gather.
The Arch of Triumph

Another monument that I think its worth visiting and is one of the well known symbols of the city, is the Arch of Triumph (Arcul de Triumf)
Is 27 m high and was built between 1921-1922 and inaugurated in  1936, commemorating the participation of Romania in the first World War on the side of allies.
It is situated in the northern part of the city, close to Herastrau Park.
It houses a small museum that can be visited only on special occasions.
Romanian Athene-um
This beautiful building is situated near Revolution Square (Piata Revolutiei).
Is home of the George Enescu Philarmonic and was inaugurated in 1888.
The interior of this building holds paintings that depicts variable scenes of the Romanian history .
Museums
There are 45 museums including the National Museum Cotroceni which is one of the most important ones in Romania located in the Palace of Cotroceni.
Decorative art collections can be visited in Palace of Cotroceni and also the old former Royal Palace of Cotroceni, where king Ferdinand and queen Maria used to live.
Others worth visiting include:
National Museum of Contemporary Art
National History Museum
Jewish Community History Museum
Railways Museum,
Art Museum
Firefighters Museum
Aviation Museum
Bucharest History Museum
Village Museum
Military Museum
There are also smaller museums and a number of memorial houses dedicated to various literary scientific and political personalities, some of them housing private collections.
Concert Venues


For those who appreciate theater and opera, Bucharest is an important cultural center.
It currently has 4 national libraries, opera, operetta, 3 philharmonic  and symphonic orchestras.
As well as 15 dramatic theaters, 3 puppet theaters, 2 musical theaters and special events, 2 assemblies, an orchestra and a popular circus with about 2500 seats.
Here I could name a few of the places where I liked going sometimes: National Opera, George Enescu Philarmonic and Ion Dacian National Operetta Theater .
Parks

There are large and beautifully landscaped parks in Bucharest as:
Cismigiu Garden
Herastrau Park
Carol Park
Tineretului Park
Titan Park
Last but not least, The Botanical Garden, the largest in Romania that was established in 1884.
It`s near Cotroceni Palace and contains over 10.000 species of plants from all over the world, including an indoor tropical plants exhibition.
Bucharest is surrounded by lakes and forests.
Snagov forest is located 35 km away from Bucharest. It has the lake Snagov close by and in the middle of this lake is a small island where a Snagov Monastery lies.
It is suspected that  Vlad Tepes, known by many as Dracula, may be buried here. Another hypothesis says that his grave might be near Comana Monastery that is located in Giurgiu, 65 km from Bucharest. But nobody knows for sure in which of the two locations the remains of the famous Count Dracula actually are.
One thing is certain though, Snagov Forest is worth visiting. Especially as it was beautifully refurbished.
This forest covers an area of 1470 hectares and  together with the Snagov Lake, the forest is a conservation area for  some rare flora species.
Tourist Accommodation in Bucharest
Being the capital of Romania, there are a wide variety of hotels in Bucharest for different budgets, interests, and tastes. You can find accommodation throughout Bucharest, with most congregated in the center.
No matter whether you want to relax seeking a quiet lounge in one of the many Bucharest`s well-kept parks or be a walk away from the nightlife you have many options to choose from.
Some of the most luxurious hotels are centrally located but there is a good selection of affordable places as well:
3* hotels can be found, starting from £35 to £90/per night
4* hotels are from £36 to £100/per night
5*  range from £67 to £221/per night.
Some of these hotels have meeting/conference rooms, most of them their own parking space and I don`t think there are any without internet these days.
The staff in most speak English, this being the most popular language among young people from Romania.
Also if you would like to choose the same hotel as some artists like Madonna or James Blunt did when they appeared in Bucharest, you might want to stay at Radisson Hotel.
It`s situated on one of the main boulevards, in the center of the capital and no doubt is one of the most luxurious hotels where you get to be treated like royalty.
For you to have an idea, the prices for rooms start from £67.
Another hotel in which this time a rock star picked to stay in, is Marriott Grand Hotel, where Jon Bon Jovi and his band were checked-in during their visit in Bucharest for their tour of Romania.
This hotel  is connected to the convention center and close to Palace of Parliament and the prices for rooms start from £150.
Shopping in Bucharest


The best places for a great shopping experience are located downtown:
Union Square
University Square
The Roman Square
Though the surroundings of the Roman Square, hold the center of nightlife as well.
There you can find
pubs
bars
cinemas
theaters
major brand-name shops
upscale boutiques
All these places are concentrated along the main boulevard from Roman Square (Piata Romana) to University Square (Piata Unirii) and on the small streets adjacent to this boulevard.
But also on Calea Dorobantilor, Calea Victoriei or on Calea Mosilor`s (section between Blvd. Carol  I  and Piata Obor).
Recently, many shopping centers have sprung up in Bucharest (even more being currently constructed or in the planning stages of being constructed).
Some good places to shop where you can find all sorts of products: from food to clothing, jewellery and accessories, are:
Bucharest Mall
Plazza Romania
Unirea Shopping Center
City Mall
Jolie Ville
AFI Palace Cotroceni
Liberty Center
Baneasa Shopping City
In these places you will find all of the big brands to give you a wide range of options from which to choose.
And for those who prefer antiques, you can find a large collection at Thomas Antiques – where it is also possible to also have a drink in its exceptional, unique atmosphere. This is a concept – store, that combines shopping experience with the atmosphere of an old elegant bar.
So while looking for the desired product from a wide variety of antiques, like: books, furniture, clocks, paintings and other decorative objects era, you can also enjoy a nice drink.
I will mention that the books are available in several languages such as English, Dutch, German, French .
The store is located in the Old Center of Bucharest/Lipscani and is an interesting place to experience.
Getting Freebies in Bucharest
For those who want to explore the fascinating and mixed architecture or the hidden attractions of Bucharest should take advantage of the Free Walking Tour. The tour starts in Unirii Square (the meeting point is next to the fountains and clock in the middle of the Park),  at 11:00am every day.  This interesting and informative tour lasts between 120 and 150 minutes and covers some fascinating things. The tour is multilingual but is normally in English.
If you are interested in finding out what's on a list of events can be found in 2 free weekly guides.
"Sapte Seri" (Seven Nights)
24-FUN.
These have small sections in English and it also advertises restaurants, pubs, clubs, bars, cinemas, etc. in the city.
History of Bucharest

Bucharest is located in the south of the country, in the Romanian plain (altitude 85 m). It began in the 14th century and became the capital of Romania in 1862.
Since then Bucharest has gone through continuous changes being the center stage for art, culture and media.
Bucharest`s population, according to statistics from 2011, is 19,043,000 and its area is 228 square km.
Is the sixth largest in EU capital, but is also the largest center for industrial and commercial areas of Romania.
The official language is Romanian, a romance language that is the closest currently-spoken relative to Ancient Latin.
This language contains words from Slavonic languages as well.
Most younger educated people speak English reasonably well, though people born before about 1970 will speak French, German, Spanish or Italian reasonably well.
As in any major city, there are some smattering of other languages like Chinese, Turkish, Arabic, Hungarian.
Bucharest is divided into six sectors and is the largest city and the main political, administrative, economic and financial, banking, educational, scientific and cultural center of Romania.
"The Little Paris" as it was known in the past because of its French inspired architecture and rich social life, cultural and economic, has in recent years, cultivated a sophisticated, trendy and modern sensibility that many have come to expect from a European capital.
Bucharest has been undergoing major modernization programs in recent years and is still going to continue with these projects in the years to come.
Those who knew Bucharest in the past but have not visited it after 2010 will be surprised by the scale of the changes that are taking place. The center of Bucharest is being completely revamped, and there is a major project in every part of the city.
Bucharest has benefited from an economic boom along with the EU grants that have helped regenerate some areas. Ambitious projects are quite common in Bucharest.
The largest project finished at this time is the impressive Basarab bridge, which is Europe's widest cable-stayed bridge.
Crime and Staying Safe

It might sound strange but Bucharest is a much safer city than its western European counterparts. Statistically it's the safest capital in Europe, far safer than cities like London, Rome or Berlin.
Though like most places in this world Bucharest has its downsides too.
Occasionally you may be unlucky enough to come across problems in pubs or clubs so be aware in these circumstances. However, just avoiding any conflict, particularly with people who have the air of "owning the place" would reduce your chances of getting in any trouble.
Be aware of stray dogs
Most of people do love dogs very much, but in Bucharest be careful if you decide petting a stray dog.
Most of them could represent a threat to safety, as they tend to form packs and be dangerous.
The local authorities have been dealing with this problem for some time but haven't succeeding in fixing it.
Most dogs won`t cause you problems unless you go and try to pester them.
It is a better idea to walk where you see people and avoid approaching areas where you see stray dogs.
Store opening times
The good part about Bucharest is the opening times that some shops and pharmacies have.
Not all supermarkets/hypermarkets or drug stores close early. Some of them are open from 9 am until 8 or 10 pm. Not to mention that there are pharmacies open through the night.
There are 6 designated emergency hospitals and a modern ambulance service and also many additional public and private hospitals, clinics and dental practices.
Did you enjoy this article?
If you found this article useful please take a moment to tweet, like, or share this article by using the buttons at the top or bottom. I'd really appreciate it.
Also, if you are feeling extra generous please leave some encouraging feedback in the comments section at the bottom of the page. I love getting feedback from visitors. It will encourage me to write more natural treatments that are cheap and effective!
Thanks for taking the time to read my website and I hope to see you here again soon!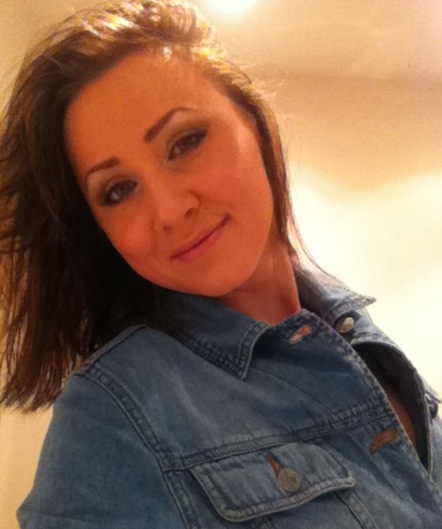 Georgiana Craighead is Romanian and has travelled extensively throughout the country. Originally from Constanta she has also lived and studied in Bucharest.  As a proud Romanian she is keen to show off the beauty of her country – from the beach resorts to the mountains. But there is more to Romania than that. She is also keen to explain the culture, food, and more so that readers have a better understanding od what this stunning country has too offer.