To find out the real story and the truth behind the story of Dracula, we have to take a look at a chapter from Romania's History.
Where was Dracula born?
The man who inspired Dracula's character is actually called Vlad Dracul III and is known in the Romanian History as "Vlad Tepes" or Vlad the Impaler.
Vlad Tepes was born in the city of Sighisoara in Transylvania as the son of Vlad Dracul II and a noble Transylvanian woman.
He was married three times and had five children: four boys and a girl.
Dracula's family tree
Vlad Tepes`s family tree is full of very important historical figures that contributed to Romania's legacy.
Dracula's father (Vlad II Dracul) reigned from 1436 to 1442 and again from 1443 until 1447. His father (Dracula's grandfather) was Mircea the Old, another great ruler of the thirteenth and fourteenth centuries.
What state did Dracula rule?
Vlad Tepes was a ruler of an area land which is now located in the southern part of Romania. called Walachia. Walachia ("Tara Romaneasca") existed as a state for more then 500 years. In 1862 it was united with Moldova, and some other regions to form modern Romania.
Was Dracula cruel?
During his reign, the cruelty shown towards the Ottoman Empire built his fearsome reputation. His execution methods – including decapitation, boiling and burying alive – even terrified the Sultan Mohamed Fatih the ruler of the Ottoman empire.
The forest in which thousands of men, woman and children were skewered with wooden stakes brought terror to all that saw it. Indeed, Mohamed Fatih was haunted by this vision until the day he died.
His cruel reputation transformed him from renowned Romanian leader to Dracula.
The origin of Dracula's name
Vlad Tepes father, Vlad II Dracul, became famous for his skill in battle and his dedication to fighting the Ottoman empire. He was highly appreciated by the king of Hungary, Sigismund of Luxemburg who knighted him in the Order of the Dragon in 1431 at Nuremberg. The Order of the Dragon was a military-religious group created by Emperor Sigismund in 1408 with the purpose of protecting Christianity people from the Ottoman threat.
In religious illustrations the devil was represented by the image of a dragon – the same image used by the order. In Romanian the word "devil" or "demon" is "Dracul". The cruelty shown towards his enemies combined with these other meanings earned him the name "Vlad Dracul".
When the time came for Vlad Tepes to pick his own methods on dealing with his rivals he made sure he would be feared by everyone too. He became known as a monster with a thirst for human blood. Many of his rivals called him "Drac" – which means the devil – due to his punishment methods.
However it was harsh times and Vlad Tepes was aware that this was the only way to keep the Ottoman Empire at bay.
Many historical documents describe the period he was in power. They say "he hated any evil conducted in his country so much, that theft, robbery, injustice or raping women or girls would be punishable by death." So he was regarded as a good ruler that kept the realm safe and peaceful.
Since his death defamatory and exaggerated rumors circulated throughout Europe about his cruelty. In many manuscripts he is described as an inhuman monster – sadistic and bloodthirsty – that got enjoyment from torturing people. It is even said he enjoyed his tea sitting peacefully in the forest while his skewered torture victims struggle in agony all around him.
Some rumors even suggest he eats human flesh – however this is unlikely as he was an Orthodox Christian with very strong beliefs.
Dracula's punishment and execution methods
One of Vlad Tepes favorite methods for punishment and executions was skewering. The term "Teapa" in Romanian means a long wooden stake – pointed at one end – which is used as an instrument of torture.
He would slowly insert these stakes into the victim's anus stopping it just below the neck. This meant all the vital organs were missed, keeping the victim alive for at least 48 hours in unimaginable pain.
It is easy to see with a leap of imagination how wooden stakes feature in Bram Stoker's Dracula novel – albeit to actually kill the vampire.
Where did Dracula live?
Most people think Dracula lived in Bran Castle in southern Transylvania. However, he never actually lived there but he did visit Bran Castle on business during his lifetime.
His real home is Poienari Citadel, located southwest over the Carpathian Mountains. This hidden fortress in the mountains was part of a fortifications chain that defended northern border of Walachia and served as a place of refuge for Vlad Tepes.
It's not an easy place to get to as it is at the top of the Mountain "Cetatuia" (850 m altitude) and to reach it you must climb 1480 steps that meander through a beech forest.
Unfortunately the fortress was almost destroyed by an earthquake in 1915 that smashed a large part of the rock which supported the castle.
I'm afraid vampire hunters might be disappointed in only finding silent ruins at the end of an exhausting climb up the mountain. On the other hand, the beautiful view could be a small consolation.
Dracula's wife's suicide
Legend suggests that Vlad's wife committed suicide by throwing herself off the battlements of Poienari rather than being captured by the approaching Ottoman army.
It is said her body crashed on the rocks of the river Arges turning the rock on which she fell red with her blood – this being visible until today.
Another version of the story suggests that she killed herself after hearing that her husband was killed in battle. She was so overcome by grief that she took her own life. It is said that the pain Vlad felt seeing his dead wife was so deep he decided to make a pact with the devil. He became an immortal vampire forever searching in every woman, his beloved wife's face and soul.
Bram Stoker's Dracula
You can easily understand how the writer Bram Stoker could have been inspired in creating the famous fictional character with a huge thirst for human blood based on the rumors.
Although a lot of the events in Vlad Tepes life were used in Bram Stoker's Dracula, there is no real connection between him and the modern literary myth.
Vlad the hero
Everything Vlad Tepes did during his reign can be found in the pages of history books throughout Europe.
The way Vlad Tepes chose to punish his enemies made him famous and (though it's hard to believe) extremely popular in Romania because he restored order in the country.
He was respected and feared. In fact he is considered as being a hero in the eyes of Romanians.
His enemies were obviously unhappy with his methods and spread all sorts of horror stories about him. They described him as a monster, and a bloodthirsty murderer, creating the legend of Dracula.
Did you enjoy this article?
If you found this article useful please take a moment to tweet, like, or share this article by using the buttons at the top or bottom. I'd really appreciate it.
Also, if you are feeling extra generous please leave some encouraging feedback in the comments section at the bottom of the page. I love getting feedback from visitors. It will encourage me to write more natural treatments that are cheap and effective!
Thanks for taking the time to read my website and I hope to see you here again soon!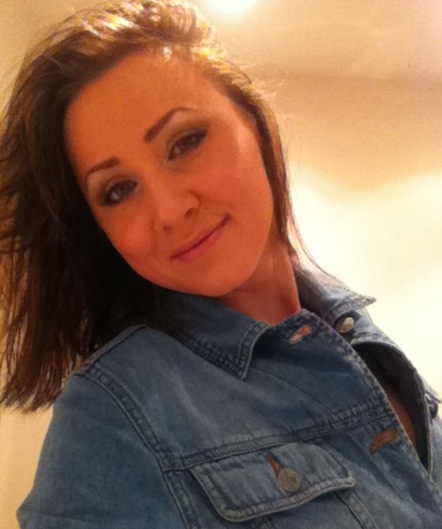 Georgiana Craighead is Romanian and has travelled extensively throughout the country. Originally from Constanta she has also lived and studied in Bucharest.  As a proud Romanian she is keen to show off the beauty of her country – from the beach resorts to the mountains. But there is more to Romania than that. She is also keen to explain the culture, food, and more so that readers have a better understanding od what this stunning country has too offer.