Practical Information
Costs
Cheaper than much of Europe, Romania has nevertheless graduated from the dirt-cheap-trip category in recent years, with basic, modern hotel rooms edging into the €40-per-night level, and a sit-down meal with a beer, some meat and soup costing between €7 and €10 (and higher in Bucharest). Car-hire rates tend to be high too – up to €40 per day – but bus and train tickets are quite cheap (about €3.50 to €7 per 100km by train).
Those looking to save can relish the abundant fast-food stands selling burgers, kebabs and pizza slices (about €1.50 to €2.50), and the abundance of cazare (private rooms) available from entrepreneurs loitering at train stations or the more organised agroturism B&B network, which run about €10 to €15 per person, including breakfast. These can provide lunch and dinner upon request.
For a couple wishing to stay in mid-priced hotels, dine out once or twice a day and perhaps hire the occasional guide or go on guided tours, expect to pay €60 to €100 per day total, excluding travel. Backpackers staying in private rooms, eating only one meal in a restaurant and excluding guides or travel expenses can expect to pay more like €20 to €30 per day.
Some remote areas – such as Maramures, Transylvania's Saxon churches – are far easier to see with a guide or a hired car. Those wanting to go on long-term hikes should consider going with a guide too.
Money
In Romania the only legal tender is the leu (plural: lei), though they are separate currencies in each country and have different exchange rates. In Romania you'll see many prices quoted in euros.
After tumultuous times of inflation and devaluation in the 1990`s, the leu is showing signs of stability. Joining the EU could mean a rise in prices in Romania, though many things have already risen to a level comparable to some EU members from Eastern Europe.
ATMs
ATMs (cash points) are everywhere and give 24-hour withdrawals in lei on your Cirrus, Plus, Visa, MasterCard or Euro-card. Some banks, such as Banca Comerciala Româna, gives cash advances on credit cards in your home currency.
Exchanging money
To change dollars, euros or pounds, you often need to show a passport. Be wary of changers with bodyguard goons out front.
Some changers advertise juicy rates, but disguise a '9' as a '0' subtly etc. Count your money carefully.
Black market activity is not seen much. Don't change money on the street.
Health and Safety
Before you go
Prevention is the key to staying healthy while abroad. A little planning before departure, particularly for pre-existing illnesses, will save trouble later. Carry a spare pair of contact lenses and glasses, and take your optical prescription with you.
Bring extra medications in their original, clearly labelled, containers. A signed and dated letter from your doctor describing your medical conditions and medications, including generic names, is also a good idea. If carrying syringes or needles, be sure to have a doctor's letter documenting their medical necessity.
Insurance
If you're an EU citizen, a European Health Insurance Card (EHIC) form, available from health centers or via www.dh.gov.uk in the UK, covers you for most medical care. Valid for three to five years, the EHIC will not cover you for non emergencies or emergency repatriation.
Citizens from other countries should find out if there is a reciprocal arrangement for free medical care between their country and the country visited. If you need health insurance, consider a policy that covers you for the worst possible scenario, such as an accident requiring an emergency flight home.
Dangers & annoyances
Romania can get a bad rap, but don't cancel your trip if you're worried about losing a wallet or getting a dog bite –it's not that extreme.
Prominent scams in the country are jacked-up prices for tourists in Bucharest restaurants, taxis that charge extortionate fares (call for a taxi with companies as recommended by your hotel), and a lifted wallet if you're not careful in public squares or jam-packed buses – like much of the world. Outside the capital, and away from touristy zones like Brasov, you might end up being surprised you were ever concerned.
In the past guys in bogus uniforms have asked to see passports in Bucharest, and run off with them. Don't hand over your passport in public.
To call the (Romanian-speaking only) police, dial 955. In Moldova, dial 902.
While you're there
Availability & cost of health care
Medical care is not always readily available outside of major cities, but embassies, consulates and five-star hotels can usually recommend doctors or clinics. They can also recommend where to seek treatment in smaller towns or rural areas. Note that there is an increased risk of Hepatitis B and HIV transmission via poorly sterilized equipment.
Rabies
This is a potential concern considering the number of stray dogs running around Romania. If bitten by a homeless dog, seek medical attention within 72 hours (most main hospitals will have a rabies clinic), but don't panic – while rabies is transmitted via the animal's saliva, the rabies virus is present in saliva only during the final stages of the disease in the animal.
It is therefore a relatively rarely transmitted disease. Still, do not take any chances and seek medical attention. Any bite, scratch or even lick from an unknown animal should be cleaned immediately and thoroughly. Scrub with soap and running water, and then apply alcohol or iodine solution.
Visa Requirements
In order to obtain a visa, you will need a passport that's valid for at least six months beyond the date you enter the country.
Citizens of all EU countries, USA, Canada, Japan and many other countries may travel visa-free for 90 days in Romania. Australians and New Zealanders no longer need to arrange a visa in advance. As visa requirements change frequently, check at the Ministry of Foreign Affairs (www.mae.ro) before departure.
Romania issues two types of visas to tourists: transit and single-entry. Transit visas (for those from countries other than the ones mentioned above) are for stays of no longer than three days, and cannot be bought at the border.
To apply for a visa you need a passport, one recent passport photograph and the completed visa application form accompanied by the appropriate fee. Citizens of some countries (mainly African) need a formal invitation from a person or company in order to apply for a visa; see www.mae.ro for details.
Regular single-entry visas (US$25) are valid for 90 days from the day you arrive. Single-entry visas are usually issued within a week (depending on the consulate), but for an extra US$6 can be issued within 48 hours.
Transit visas can be either single-entry (US$15) – valid for three days and allowing you to enter Romania once – or double-entry (US$25), allowing you to enter the country twice and stay for three days each time.
In Romania, you can extend your tourist visa for another 60 days at any county police office, but it can be trickier than just leaving the country and coming back in. Technically it takes a couple of days and shouldn't cost more than US$50. You may have to show you have US$100 per day for your stay. You must apply before your current visa expires. It's easier if you get a travel agent to help.
Check your visa requirements for Serbia, Hungary, Bulgaria and Ukraine if you plan to cross those borders. If you are taking the Bucharest–St Petersburg train you will need Ukrainian and Belarusian transit visas on top of the Russian visa.
Did you enjoy this article?
If you found this article useful please take a moment to tweet, like, or share this article by using the buttons at the top or bottom. I'd really appreciate it.
Also, if you are feeling extra generous please leave some encouraging feedback in the comments section at the bottom of the page. I love getting feedback from visitors. It will encourage me to write more natural treatments that are cheap and effective!
Thanks for taking the time to read my website and I hope to see you here again soon!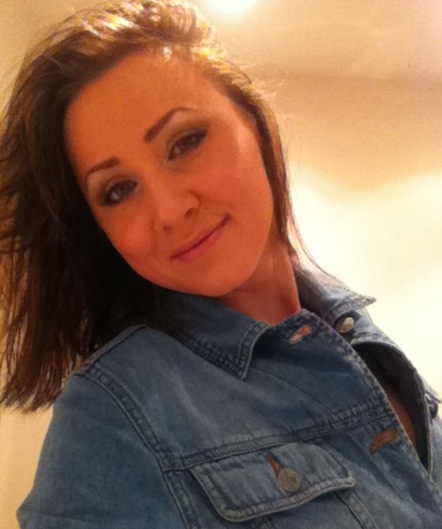 Georgiana Craighead is Romanian and has travelled extensively throughout the country. Originally from Constanta she has also lived and studied in Bucharest.  As a proud Romanian she is keen to show off the beauty of her country – from the beach resorts to the mountains. But there is more to Romania than that. She is also keen to explain the culture, food, and more so that readers have a better understanding od what this stunning country has too offer.