Surrounded by the Southern Carpathians and part of the Transylvania region, this city offers a medieval vibe with a beautiful mountainous backdrop. It is very active city which is popular for outdoor pursuits including paragliding, mountain climbing, skiing, and skating.
Georgi says: "A good base for your visit to the mountains with a good selection of hotels and restaurants"
Overview Of Brasov, Romania
Brasov is also an excellent place to taste some of the famous local cuisine.
Those who love adrenaline, this is one of the places where you can find it, by paragliding, mountain climbing, skiing, skating (for some this sport might be a challenge).
Brasov will for sure impress you with its views (especially if you look from near the top of a mountain, like I do whenever I visit). There are no words to describe how stunning this area is.
The velvety grass and forests covering the high mountains leaving visible only their rocky peaks glancing through the clouds. Cute little houses  spreading in the valley at the foothills of mountains, can take your breath away.
The old city is very well preserved and you can admire it by taking the cable-car to the top of Tâmpa Mountain, where you can also see the famous Hollywood–like 'Brasov' sign.
Getting To Brasov
Brasov is located quite close to Bucharest; and the road distance (183 km/114 mi) can be easily covered in just about 2 ½ hours by car.
If you are wondering about traveling by plane, I am sad to say that there is no airport in Brasov. However here are the nearest airports to the city:
More information about the International routes with service to/from Romania (either by plain and train) is offered by the airlines member of the Sky Team partnership (KLM, Alitalia, Delta and Air France).
However there is also Romania's national airline Tarom which as most European Airlines, offers flights from cities in Western and Central Europe to Bucharest, Sibiu, Iasi, Cluj and Timisoara.
Furthermore cities like: Bucharest, Cluj, Arad, Bacau, Oradea, Craiova, Sibiu, Timisoara and Targu Mures are also connected with Europe's cities by low-cost airlines such Carpat Air, Niki, Wizz Air, Air Berlin and Blue Air.
Getting to Brasov by train is another travel option, that is actually quite handy, especially as there are many trains daily and almost every hour leaving from Bucharest to Brasov.
However there are many other Romanian cities that have just as often schedule for trains heading to Brasov.
There are also daily international trains to Hungary (via Oradea), Budapest and the EuroNight (fast night train) connection to Budapest via Arad.
Most trains are quite comfortable, but if you want an increased level of relaxation and comfort, Intercity Express(IC) is a good choice because they are modern trains and reach a high standard of comfort demands (the approximate journey time is 2 ½ hours).
There are also other alternatives of trains that are more affordable, called "Rapid" and "Accelerat".
"Rapid" trains are almost as fast as Intercity trains while "Accelerat" trains does not offer as much comfort as the other first two.
I would not however recommend choosing to travel by "Personal" trains (or abbreviated as P before their route number) as not only their level of comfort is low but are not nearly as fast as the other trains.
"Personal" trains stop at each station which will take nearly twice the time to reach your destination. But if you however do decide to travel by "Personal" train try at least to buy a first-class ticket.
Here you can check the latest train schedules for domestic routes where you will find detailed and complete information about domestic train schedules and fares. Just remember to always select "Bucuresti Nord" when selecting departures from/to Bucharest.
Also tickets can be bought one hour before departure at the train station or in advance at SNCFR`s Booking Office (National Society of Romanian Railway) although not for departure at the same day.
Getting Around Brasov
The railway station of Brasov is frequently very busy, due to its central location, having trains to/from a good number of destinations in the country.
The local transport network in Brasov has around 47 bus and trolleybus lines, routes summing about 700 km/435 mi.
Everything is operated by "RAT Brasov" (Autonomous Transportation Board of Bra?ov) which is one of the largest in Romania.
Another way of enjoying the sights of Brasov is taking the Tampa cable car (situated at the base of the Mountain near "Casa Padurarului" restaurant to the peak of the Tampa Mountain (a distance of 3000 feet covered in under three minutes).
Brasov`s Landmarks
Brasov is one of the most visited cities in Romania. The beautiful picturesque images offered by this highlands, attracts many tourists from Romania and abroad.
The city has areas of great historical significance but it also holds a lot of medieval charm which can be easily seen in its interesting Gothic, Baroque and Renaissance style of architecture.
However Brasov has also a few nearby attractions which will grab your attention not only through their breathtaking high mountains and dense forests but also through the excitement offered by the many possibilities of entertainment.
Here are some of Brasov's highlights that will for sure charm you:
Town Hall Square (Piata Sfatului)
The Town Hall Square which is known by locals also as Markplatz is now the heart of Brasov.
The square is surrounded by lovely red-roofed merchant houses and interesting baroque structures that are standing as a testimony of Brasov's history.
The Pillar of Infamy (Stalpul Infamiei) used to be located in this square; it was a place where witches or people that were found guilty of various offenses were publicly punished through extreme violence and sentenced to death.
The Old Town Hall (Casa Sfatului)
In the center of the square is the Old Town Hall (built in the 13th century in 1420) which is now home to Brasov's History Museum.
This place was also the meeting place for the town Councillors, which back then were known as centurions.
The Old Town Hall is topped by a Trumpeter Tower which in the old days, guards watched the city day and night, announcing with trumpet sounds the passage of time or the outbreak of fire or enemies coming.
Some locals say that this place is haunted and that one worker quit after hearing sounds. The numerous tortures that took place in the area of Town Hall Square are now apparently being held responsible for the out of the ordinary supposed experiences.
The Black Church (Biserica Neagra)
The Black Church is one of the most prominent symbols in the city of Bra?ov.
It received its name after the great fire in 1689, which swept across the city and blackened the walls of the church.
After the Restoration (which took almost 100 years) it was known as the "Great Church" though the popular name after the fire made the church known as "The Black Church", which was officially accepted in the nineteenth century.
The church was built between 1385 and 1477 and is one of the finest illustrations of Gothic architecture in Romania.
This is the largest Gothic church between Vienna and Istanbul.
The interior of the church is exquisite, with beautiful balconies, stone columns and is decorated with gorgeous Turkish rugs (after Turkey, this church has the largest collection of Oriental carpets in Europe, dating from 17C and 18 C).
These carpets were received as gifts from local merchants who were thankful to have survived their trips into the dangerous territories through the Carpathians.
There is also a huge 4000-pipe organ, built in the early Romantic period, by Buchholz of Berlin in 1839 and is the largest mechanical organ in Romania.
People have the chance to listen to the impressive sound of Buchholz organ during the organ recitals that are being held here every summer, three times a week.
Did you enjoy this article?
If you found this article useful please take a moment to tweet, like, or share this article by using the buttons at the top or bottom. I'd really appreciate it.
Also, if you are feeling extra generous please leave some encouraging feedback in the comments section at the bottom of the page. I love getting feedback from visitors. It will encourage me to write more natural treatments that are cheap and effective!
Thanks for taking the time to read my website and I hope to see you here again soon!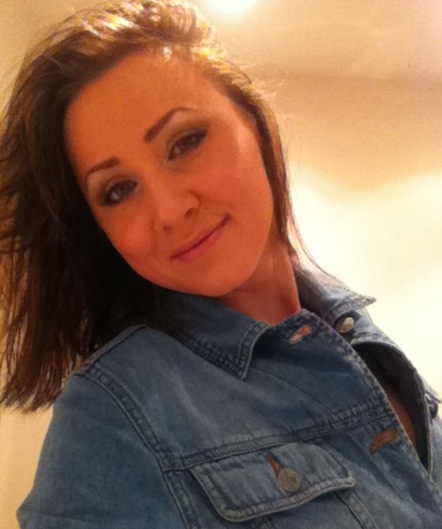 Georgiana Craighead is Romanian and has travelled extensively throughout the country. Originally from Constanta she has also lived and studied in Bucharest.  As a proud Romanian she is keen to show off the beauty of her country – from the beach resorts to the mountains. But there is more to Romania than that. She is also keen to explain the culture, food, and more so that readers have a better understanding od what this stunning country has too offer.